Page 5 of 8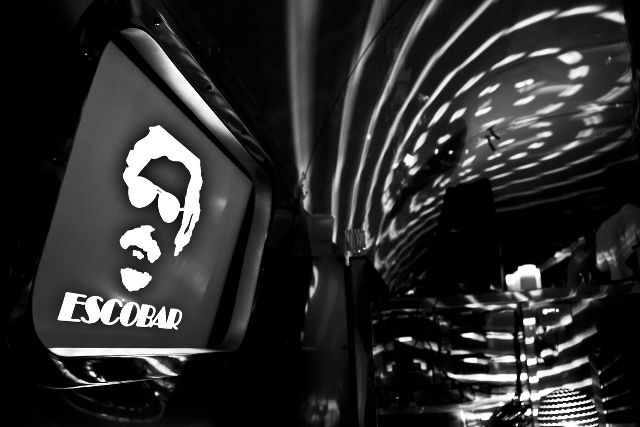 Play
Escobar
The crown jewel of Aspen's nightlife scene, Escobar is the place to hang up your mink, pop a bottle of champagne and and get down to business. Party business. After all, where else but Aspen can you party with the likeness of cocaine kingpin Pablo Escobar in a private jet repurposed as a swanky, super-exclusive underground nightclub? Seriously. We partied for four consecutive nights at Escobar (and lived to tell about it), and it is our expert opinion that this venue offers the best overall nightclub experience anywhere in Aspen. We hear that the boys have opened up a sister location down the hill at Copper Mountain, and locations in Denver and New York are on the drawing board. (Don't worry, we dropped our beloved Scottsdale in the Suggestion Box.) We're not sure if it's the domineering door guy who red-roped us in each night like our name was Paris Hilton, the packed dance floor full of glamorous socialites from Europe and both coasts, or the champagne that just kept coming…and coming…and coming our way, but we think the fun, chic atmosphere of Escobar is like a breath of fresh air in Aspen's otherwise stodgy nightlife scene. Sure, Caribou is fab, but when you really want to let loose and get crazy – these guys have got the "St. Tropez in the snow" scene right. 
TIP: Need to namedrop your way in? Ryan Chadwick is the owner and mastermind of this establishment. You're welcome. 
BONUS TIP: Get a table so you can stand on the furniture and spray champagne on people. Disclaimer: We're not responsible for your dry cleaning bill.