Page 4 of 4
These are just a few of the developments Sandy Beach at Rocky Point has to offer. 
From retirees, baby boomers, vacation destination for families of all ages to newlyweds, the beauty and joy of Rocky Point is one of the best values of 2012 worldwide.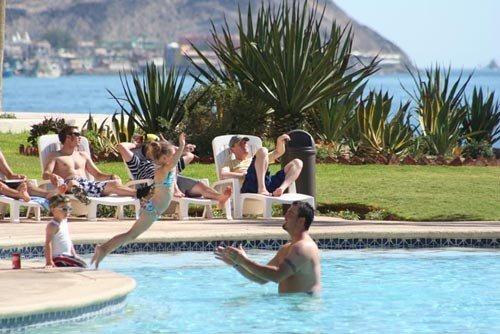 A family enjoys themselves at Princessa Resort. Photo courtesy of RE/MAX Legacy
Come to Puerto Penasco, or better known as "Rocky Point," and leave the world's pressing issues and get in touch with its more precious distractions: unbridled time.