Page 1 of 3
Here are the top 10 things to do in Tucson the weekend of May 4-6.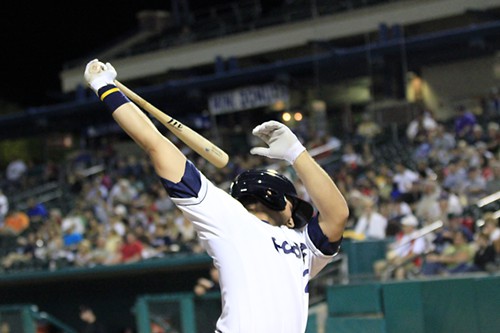 Friday
Tucson Padres
At 7:05 p.m., the Tucson Padres will take on their first game of the series against Sacramento at Kino Veterans Memorial Stadium. Tickets are $7 each, $10 for box seats, and $15 for premiere seats. Don't miss out on a chance to support a local sports team while having a laid back, relaxing evening with friends.
www.tucsonpadres.com.
Puttin' On the Dog
The Hilton El Conquistador will feature celebrity emcees, live music, appetizers and snacks by the Tucson Originals, and silent and live auctions or pet-related services and products. From 5 p.m. to 9 p.m., guests can enjoy the pet-friendly fun. Tickets are $150, $125 in advance, and $10 for dogs at the door. Dog ticket includes a biscuit and bandana. The event benefits the Humane Society of Southern Arizona.
www.hssaz.org.
Agave Fest
Hotel Congress will feature an all-about-agave contest from 6 p.m. to 10 p.m. Eight local bartenders compete to integrate a secret ingredient into a gold-medal, non-margarita cocktail. Tastings, light appetizers, tacos, and live music will also be present. Tickets are $25 each.
www.hotelcongress.com.