Page 1 of 2
Tanque Verde Ranch, located near the naturally beautiful Rincon Mountains in Tucson, encompasses the spirit of the Old West. With an array of outdoor activities, family style meals, and friendly staff, Tanque Verde is a fun vacation for the whole family.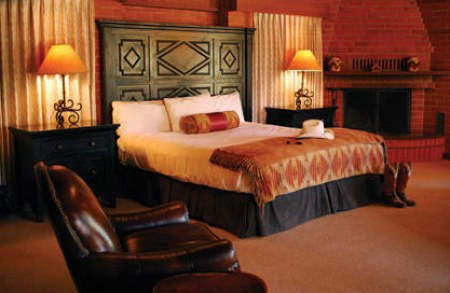 The rooms at Tanque Verde are spacious and accommodating. With full bathrooms, porches with wonderful views of the desert landscape, comfortable furniture, and a mini fridge, the rooms have it all. Tanque Verde is unique in that the rooms do not have televisions, as Tanque Verde staff encourages guests to embrace the outdoors and all the fun activities the ranch has to offer.
The all-inclusive hotel includes three meals a day and an abundance of activities that provide fun for the entire family. Meals are served buffet style in the ranch's main dining hall. Breakfasts include an omelet bar, pancakes, cereals, fruit, and more. Lunches include a delicious salad bar and yummy eats that the chef cooks up daily. For dinner, guests can enjoy anything from homemade ravioli to delicious fish and potatoes. Guests beware—the dessert area, featuring pies, cookies, chocolates, and more, is just as tempting as dinner itself.