Page 1 of 2
Choosing a school to send your child to can be one of the most difficult decisions for parents. It is important to give your child the best education possible during a time when learning and development is critical. Tucson is not usually among the first cities to pop in our minds when thinking "best education," but don't discount it just yet. Two Tucson schools have recently been ranked in the top ten nationally, and could be great fits for your student this fall.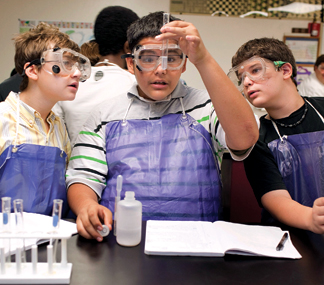 BASIS Tucson
Basis Tucson was recently ranked sixth in the overall best national public schools, and first as the nation's Best Charter School. It is also Arizona's highest-ranking open enrollment school, allowing all students to enroll. The school was also named Basis Tucson was also named the second best high school for math and science by U.S. News and World Report in September 2011. U.S. News partnered with the American Institute for Research to analyze almost 22,000 public high schools, judging them on how well they serve every type of student, college bound or not. Basis Tucson concentrates on celebrating diversity, passing state exams, involvement in the Tucson community, and preparing students for the future. One hundred percent of Basis students are accepted to a 4-year post-secondary institution after graduation.  
www.basisschools.org.