Page 2 of 3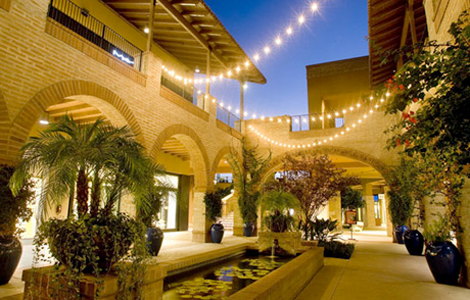 Saturday
Splash! - A Summer Charity Benefit
From 6 p.m. to 10 p.m. at La Encantada, a kaleidoscope of fashion, food, music, libations and live art will light up the night at the Splash! summer charity event benefiting the arts. Come enjoy delicious food and drink samplings, a stylish runway show, live artist demonstrations, and a large silent auction. Proceeds benefit arts education programs and The Southern Arizona Arts & Cultural Alliance.
www.laencantadashoppingcenter.com.
The Human Project
Celebrate 10 years of Fluxx Studio and Gallery with the Tucson hip-hop crew. Enjoy the show while taking in a part of the Tucson community. Tickets are $7 presale and $10 at the door. The event is at 7 p.m.
www.fluxxproductionsstudioandgallery.tumblr.com.
See a Movie
The Harkins Theatre Spectrum 18 provides the perfect place for a night out with family, date night, or afternoon with friends. Catch the new flick, Snow White and the Huntsman at 1:10 p.m., 4:10 p.m., 7:10 p.m. and 10:10 p.m.
www.harkinstheatres.com.
Center for Creative Photography
Speaking in Tongues: Wallace Berman and Robert Heinecken 1961-1976 is an exhibit taking place now through June 17 at the Center for Creative Photography. The exhibit examines how two Los Angeles artists used photography to bridge modernist and post-modernist trends. Saturday hours are from 1 p.m. to 4 p.m.
www.centerforcreativephotography.org.