Page 1 of 3
Here are the tops 10 things to do in Tucson the weekend of June 15-17.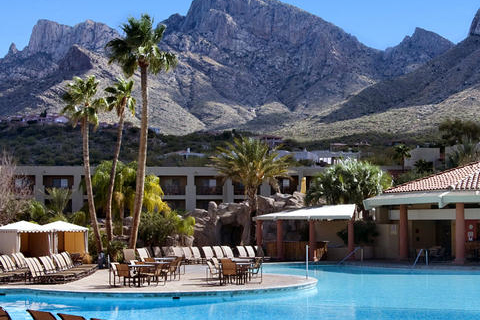 Friday
Head Over Heels
Join the Tucson Hispanic Chamber of Commerce and sharpen up your business skills. The conference offers workshops, a luncheon program, a business expo and a fashion show with wine and appetizers at the Hilton El Conquistador. Tickets are $129, $99 for members.
www.tucsonhispanicchamber.org.
Fox Tucson Theatre
Friday, June 15, experience Riders in the Sky at Fox Tucson Theatre. At 8 p.m., the Western musical group will perform the genre with their own legendary wacky humor and Western wit. Tickets range from $23 to $50 per person.
www.foxtucsontheatre.org.
Center for Creative Photography
Speaking in Tongues: Wallace Berman and Robert Heinecken, 1961-1976, an exhibit examining how two Los Angeles artists merge modernist and post-modernist trends, will be on display at the Center for Creative Photography. From 9 a.m. to 5 p.m., guests can enjoy the free exhibit.
www.centerforcreativephotography.org.