Page 1 of 3
Here are the top 10 things to do in Tucson the weekend of June 22-24.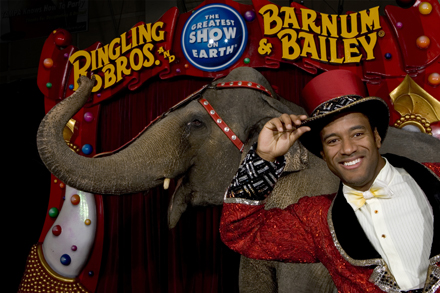 Friday
Ringling Bothers and Barnum & Bailey Circus
Lions and tigers and… dragons? Join dragon tribes from the far ends of the earth in their spectacular circus tournament of champions! Tickets are available at the Tucson Convention Center ticket office or through Ticketmaster.
www.ringling.com.
The Mercado San Agustin Birthday Party
Join Mercado San Agustin to celebrate its first birthday from 6:30 p.m. to 10 p.m. The public is invited to share in the festivities hosted by the merchants at Mercado. Shops include the Agustin Brasserie, Dolce Pastello, La Cabana, Estudio del Piel, and more. Live music and food and beverage will be featured.
www.mercadosanagustin.com.
The Evolution of the American Guitar
Dick Boak, director of artist and public relations for C.F. Martin and Company, and guitarist Craig Thatcher will put on an event celebrating the American guitar. The event is free and open to the public. The event starts at 7 p.m. at Rainbow Guitars.
www.rainbowguitars.com.
Readings and Open Readings
Antigone Books on Fourth Avenue will host an event at 7 p.m. in which writers are encouraged to sign up for an open reading of their work after the main reader. Guests can enjoy the readings and writers can have an opportunity to share their works with the public. The event is free.
www.antigonebooks.com.