Page 5 of 6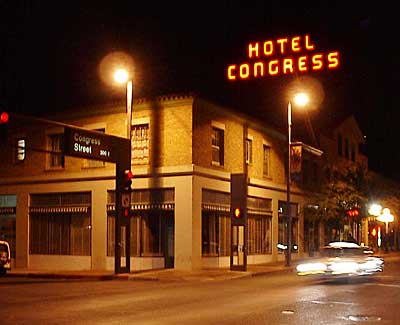 Tucson Indie-pendence Day Extravaganza at Hotel Congress
For ages 21 and up, Hotel Congress will open its doors at 6 p.m. for an Independence Day celebration unlike any other. The event features an indoor/outdoor indie music festival, with music by 10 national and local acts. Admission is $10 per person. The event also includes beer, barbecue, and a 22-foot water slide.
www.hotelcongress.com.