The Miraval Resort & Spa in Tucson is an award-winning destination for those looking to experience a top-notch spa or indulge in a luxurious resort environment. The infamous resort has announced the promotion of Carol Stratford, former Director of Marketing, to Vice President of Marketing.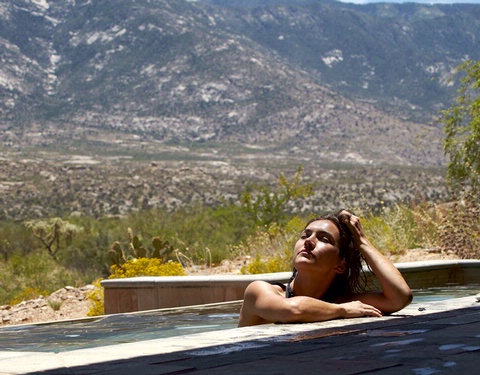 Now, Stratford will oversee the reservations and income management functions at the resort, as well as the Miraval marketing strategy. Stratford is no stranger to the Miraval family, and has worked well for the company in the past. Stratford oversaw the revamp of Miraval's website, spearheaded the successful PR launch of the impressive Miraval Life in Balance Spa with Clarins, and oversaw the launch of the Mindful Eating cookbook.
With such an impressive resume, Stratford is a gem to the Miraval company. With 16 years of marketing and public relations experience, Stratford has worked for The Homestead, Six Flags, Inc., and the Doral Golf Resort & Spa in Miami. Her Master's degree in Mass Media Communications from the University of Akron will also serve her well in her new endeavors.
With a new marketing strategy, a new Life in Balance Spa with Clarins, and an array of luxurious places to relax around the resort, now is the time to visit Miraval. Try the Discover Miraval Package for summer, which includes casita-style accommodations, healthful snacks, a $50 nightly resort credit, unlimited participation in daily self-discovery activities, full access to the fitness center, a Miraval tote bag, and the opportunity to experience the spa that surrounds itself with "Life Enhancing Minimalism."