The Ritz-Carlton, Dove Mountain has unveiled a new cowboy-cowgirl group guest package, complete with authentic Southwestern event options. This group package, turning participants into geo-cachers, guacamole blenders, and all-around Southwestern cowboys, is perfect for company teambuilding.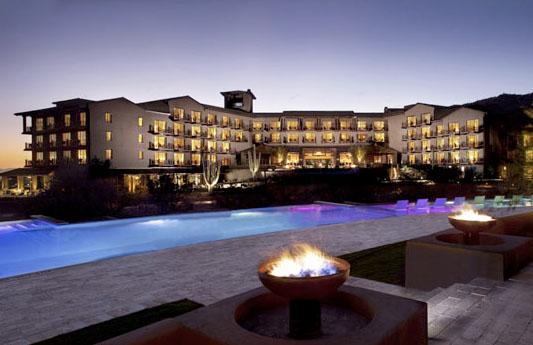 This one-of-a-kind group package allows teams to work together in various events, including a charity component. Guests compete to build desert mountain bikes and donate them to the youth at a nearby children's home. Along with philanthropy, the unique 850-acre property allows for unparalleled group activity.
Guests can learn about the Hohokam with petroglyphs and remnants of the Native American culture directly on the property. The fun, however, is in the number of activities now offered at the resort, aimed at embracing ones Southwest roots.
Guests can choose from events like a hiking reception, complete with experienced guides and National Geographic-mapped desert trails. The Margarita Mixing Class, teaching guests to make the adopted cocktail of Arizona, is also sure to be a popular option. With group ranch adventures, stargazing and dessert, Adventura Pool Parties, wine-blending classes, dining under the stars, and a farm-to-table cooking class, the Ritz-Carlton's group package has something for everyone.
For more relaxing options, the package offers Glow Golf, an evening of glow putting and chipping challenges for new and experienced golfers. Guests who choose to participate will golf on a putting green illuminated by the glow of custom putting holes. The yoga breakfast, focusing on stretching, mental relaxation, and overall wellness, is also a relaxing event for groups.