Today marks the start of a fresh school year for the University of Arizona Wildcat community. Along with books, school supplies, parking passes, and new clothes, students often choose now to purchase tickets for the ever-popular Wildcat football. Here is all you need to know about this season!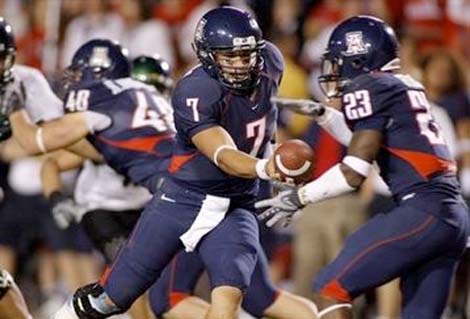 The first home game of the season for the Wildcats is against Toledo on September 1. The game, at 7:30 p.m., is sure to be heavily populated with rowdy students who are excited for the season to start.
Throughout the season, the wildcats also play Oklahoma State, South Carolina State, Oregon State, Washington, Utah, Colorado, and UCLA. Perhaps the most anticipated home game of the season, however, will take place on November 23. The last game of the regular season, the Wildcats will play their infamous rival, Arizona State University at 8 p.m. Tickets for this game should be purchased as soon as possible.
Some exciting games, however, will be played away this season. The Wildcats will play Oregon on September 22 in Eugene. While fans cannot watch the game at home, University Boulevard offers an array of bars filled with excited Wildcat fans. The team will play Stanford for what is predicted to be a close game on October 6 in Palo Alto, California. Again, fans will gather around local bars and houses in support of the team.
Special events during the season include a game on October 20, when the Wildcats play Washington for the University of Arizona Family Weekend. The Homecoming game, which draws thousands of excited students, alumni, and fans each year, will be played against Colorado on November 10.
No matter what your interest level is in football, UA games are exciting for everyone. Rarely has the school spirit and intense play of the games been matched. To purchase tickets or for more information visit www.arizonawildcats.com.