The fall session of the Tucson Original Master Classes begins on September 11. A Tucson Original master chef leads each of the six unique, hands-on classes. Guests can learn to cook from Tucson's top culinary experts!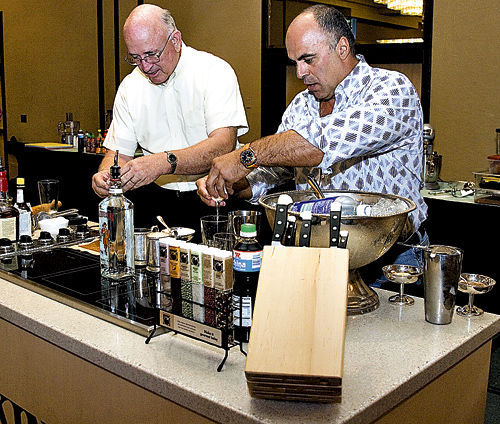 All classes are held Tuesday evenings from 6 p.m. to 9 p.m. at the Tucson Appliance Kitchen showroom (4229 E Speedway Boulevard). The series of six classes costs $600 per person, but may be shared by more than one student. The cost of the class includes a class notebook, detailed recipes, and a Tucson Originals apron along with the valuable instruction of a variety of Tucson professionals.
At the end of each class, students can eat at a sit-down dinner with the chef. This rare experience allows locals to get to know Tucson's favorite chefs while also learning to cook some of their favorite recipes.
The fall class lineup is as follows:
September 11th   Chef Jim Murphy, Kingfisher/BlueFin
September 25th – Chef August Ench, Dakota Cafe
October 9th -  Chef Erik Savin, PY Steakhouse at Casino del Sol Resort
October 23rd  - Chef Massimo Tenino, Tavolino Ristorante Italiano
November 6th  - Chef Timothy Moore, Pastiche Modern Eatery
November 20th   - Chefs Tara Cragg & Christopher Baldwin, Delectables
For more information or to make your reservation, contact the Tucson Originals Executive Director, Colette Landeen, at This e-mail address is being protected from spambots. You need JavaScript enabled to view it "> This e-mail address is being protected from spambots. You need JavaScript enabled to view it or 520.343.9985.