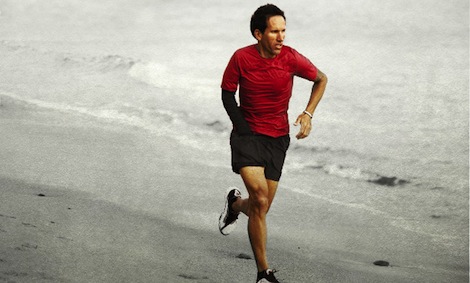 Jason Lester, ultra endurance athlete and ESPY Award winner will be arriving in his hometown of Scottsdale at the Nike at Scottsdale Quarter on Monday, May 21 around 4:00 p.m.
Lester is on a 4,800-mile journey stopping at 39 Nike stores across the U.S. from New York City to Eugene, Oregon over a span of 102 days traveling through 16 states, to promote sustainability efforts and strengthen the community through sport with Nike's Journey for a Better World.
Local runners are invited to meet at the Nike at Scottsdale Quarter store and run 1.875 miles out from the store to meet Jason. The group will then run back together, where Jason will host a Q&A session to share his unique insights on sport, community and sustainability with local runners, community partners and store athletes.
Find out more at www.nikebetterworld.com/journey