Rachel Roland is a mom on a mission - exploring beautiful Arizona (and beyond!) with her two little companions, Jeremiah and Sarah, in search of the best restaurants, attractions, and products for you and your children. See what she has in store for your family today!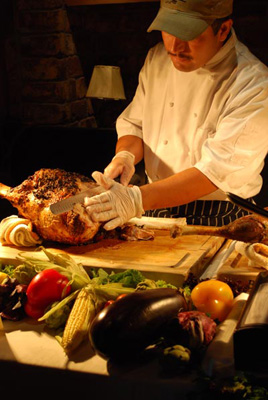 A word of advice for Mother's Day - which, by the way, is quickly approaching - DO NOT let your Mom or the Mother of your children cook on this day! There are many fantastic options around Phoenix for fabulous dining with Mom on Mother's Day - and here are my favorites.
Sassi - This beautiful North Scottsdale Italian restaurant will be hosting a Mother's Day Brunch from 10am-1pm with so many different delicious options it will make your head spin and your stomach rumble! In addition to fabulous food, there will be live entertainment on the patio and a Bloody Mary bar - hey, even Mom needs a cocktail now and then! Adults are $50 and children 12 and under are $12. You can reserve online (definitely recommend reservations) or you can call to reserve 480-502-9095. Sassi is located at 10455 E. Pinnacle Peak Parkway in Scottsdale.
Calistro California Bistro - This Scottsdale restaurant, with two Scottsdale locations, is going a step further this Mother's Day - if you take Mom here, she'll gets a complimentary meal! Every entree on the menu is Mom's choice if you dine here on Mother's Day - but there is a 'one mom per table' limit and you do need to have reservations. You can call either location (18221 N. Pima Rd in DC Crossing is 480-502-0325, and 6107 N. Scottsdale Rd is 480-656-5244.
Verde Grill - This Peoria gem is sure to please this Mother's Day with a delicious buffet featuring Verde Grill's eclectic cuisine. From pastries, to salads, to made-to-order omelettes and hand carved prime rib, to the delightful petit fours for dessert, there sure to be something your Mom will be thrilled with. Adults are $32.95, children 10-17 $12.95, and children under 9 are complimentary. Call 623.328.5100 to reserve your spot - reservations are highly recommended, as this beautiful spot tends to fill up fast!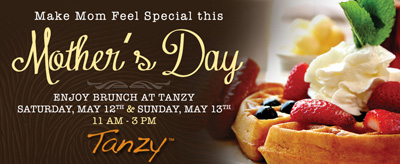 Tanzy - Does Mom deserve to be celebrated not one, but two days? Tanzy, in Scottsdale, sure thinks so! Their Mother's Day Brunch is not only on Sunday, but Saturday, too! Take Mom to a fantastic brunch at this fun and beautiful Scottsdale Quarter location. This brunch buffet will feature all of your favorites, and runs from 11am-3pm on Saturday, May 12th and Sunday, May 13th. Adults are $59, children 4-12 are $20, and children 3 and under are free with the purchase of an adult brunch. Call 480-483-3255 to reserve today!
No matter where you go, or what you do, remember - please don't let Mom cook on Mother's Day!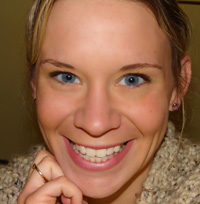 I'm Rachel - a mom, wife, and 'green' blogger at Small Steps On Our Journey. If you want me to come visit your place of business, have any questions on this article or suggestions for a future article, you can email me at This e-mail address is being protected from spambots. You need JavaScript enabled to view it or tweet me at @rachelroland.
Comments
(0)


Subscribe to this comment's feed
Write comment